Coastal Self Defense Academy Quarterly Newsletter – Winter 2016

Empower.  Inspire.  Enable.
HAPPY NEW YEAR!
2015 was an extraordinary year and we are so proud of what Coastal Self Defense Academy was able to accomplish in its first year! But now it's time to turn our sights on 2016 and we are excited about the challenges and opportunities before us!
We've come so far thanks to people like you – people who had the vision and and foresight to believe in a new nonprofit  that helps at-risk members of our community have access to free self-defense and empowerment programs. Our goals for 2016 mean that we need your help more than ever! As the new year begins, we hope that you'll consider making a generous, tax-deductible gift to the Coastal Self Defense Academy. With your assistance, we are able to take our messages of hope out to the community.
Please accept our best wishes for a Happy New Year. We're looking forward to an amazing 2016 and we hope that you'll be a part of it.
BOARD OF DIRECTORS
Karen Mead, President
Massen Yaffee,
Vice President & Treasurer
Craig S. Bassin, Secretary
Peter Lyman,
General Director
EXECUTIVE DIRECTOR
Teri Coffee-McDuffie
ADMINISTRATIVE ASSISTANT
Maryann Spradley
STAFF
Shannon Miller
Jennifer Newell
Amy Mah
Vice-President's Message
Masen Yaffee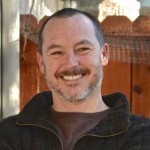 It was inspiring to be involved with the Coastal Self Defense Academy's Fall Bash fundraiser. For me, and I think for many present, the success of the event was reflected in the stories of the organizations that benefited from CSDA programs in the past year. Representatives from the Braille institute, Girl's Inc. and Alexander Gardens, among others, came out to tell heart-felt stories of how members of their organizations benefited from self-defense training. What was clear is that the programs transmitted so much more than self-defense. Participants felt empowered, more confident and more secure. Tears flowed on more than one occasion as representatives shared what a difference CSDA has made in the lives of their members. This is what makes the CSDA programs so meaningful and important. When an elderly woman feels so empowered that she stands on her own to participate in the exercises after many years of never standing without her walker or a young girl confides in her friends that she feels prettier after taking the classes, you feel the impact of what CSDA is doing in our community. As we look forward to the New Year, we hope that you will join us in supporting and expanding the valuable programs that CSDA provides.
Executive Director's Message
Teri Coffee-McDuffie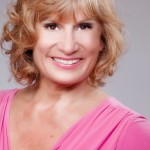 Coastal Self Defense Academy has had a big year in 2015! We successfully launched on-going self-defense and empowerment programs into the Braille Institute of Santa Barbara and Alexander Gardens Senior Assisted Living Care facility. We've also conducted workshops at the Pacific Pride Foundation and with Girls Inc. of Carpinteria throughout the year. Through our classes, we help people who face various challenges in life gain increased confidence, greater physicality and alertness, less depression and disconnection, and more peace of mind and better health!  We hope to bring smiles, laughter and empowerment to many more people in 2016 with programs at our public schools, after-school programs, additional senior living facilities, Girls Inc., Boys & Girls Clubs, Girl Scouts and abuse survivor centers.
The staff at the Coastal Self Defense Academy is committed to helping at-risk individuals feel more empowered in life and live more fully without the confines of fear or helplessness in the year ahead. We are looking forward to our supporters, both corporate and private, to help provide our 'no cost' programs to those in desperate and vulnerable situations. Together we can make our community stronger for everyone!
Cheers and Happy New Year! Let the "force" be with us all'!
Fall Bash Fundraiser
October 17, 2015
On October 17, 2015, nearly 50 friends and supporters of the Coastal Self Defense Academy gathered at board member Craig Bassin's house for a fun-filled afternoon to honor the work and success of of the CSDA throughout the year. The event featured live music, a silent auction and several presentations by key advocates, including California State Senator Hannah-Beth Jackson, Nate Streeter from the Braille Institute of Santa Barbara, Jessica Wetzel and Ellyn Lawrence from Girls Inc. of Carpinteria, and various members of the CSDA team. Over $3,000 was raised and the proceeds will be used to fund the ongoing programs featured around Santa Barbara.
Excerpt from Nate Streeter's Speech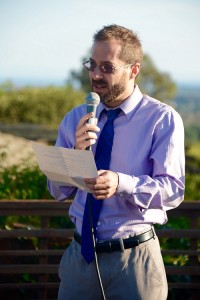 "I'll start off by being honest about something: Teri and I don't cross paths at Braille Institute very often. But it doesn't take long to figure out who Teri is, and what she's all about. Teri teaches self-defense.  So what is she doing at Braille Institute?
If you'll indulge me for a moment, I'd like to rattle off Braille Institute's mission statement: "To eliminate barriers to a fulfilling life caused by blindness and severe sight loss."
All institutions, whether profit or nonprofit, have a mission statement. It keeps them on track. And if you've ever met Teri, you'd realize she also has one already: "To help the potentially vulnerable feel more empowered to live life more fully without the confines of fear or feelings of helplessness."
It doesn't take a genius to see how our mission statements complement each other.
It's hard not to know when her class is in session.  You'd have to be deaf in addition to blind.  Simply pass within 20 yards of our center's auditorium, and you will hear, despite its closed doors, the sounds of empowerment.  If you're brave enough to approach those doors and look through their windowpanes to see what all the ruckus is about, you will be astonished to find a dozen blind students, young and old, men and women, pushing themselves to their limits as they wail on padded shields, scuffle around on giant mats, or break boards with their bare hands.
What she has done for our students goes beyond helping them keep their wallets safe.  It has provided them with a level of confidence, a zest for physical fitness, and an outlet for both physical and emotional release that so rarely comes their way.  And for this, we are grateful."
Thank You to Our Fall Bash Sponsors!

WE ARE GRATEFUL TO YOU!
YOU MAKE SELF-EMPOWERMENT PROGRAMS AVAILABLE TO ALL.
(The following list reflects gifts made between from January 1, 2015 & December 31, 2015)
PROTECTOR: $1,000 – $4,999
Victoria Imperioli
Ian McDuffie
Martha McDuffie
Karen Mead
DEFENDER: $500 – $999
Bunnin of Santa Barbara
Ramada Santa Barbara
Pacific Crest Realty
Dr. Donald Fareed
Ziggy Peake
CARETAKER: $100 – $499
First American Title Co.
Elaine Abercrombie
Dani Burckhardt
Teri McDuffie
Dr. Cynthia Copeland
Larry Feinberg & Starr Siegele
Charlie & Laura Ghrehremani
Cynthia & Guy Hamilton
Larry & Rachel Lee
Karen Mora
Marcia Orland
Bart Woolery
Scott & Lisa Burns
Carl & Tracy Joseph
Diana Bull
Ruth Ann Bowe
Darren Ferguson
Holly Cook
Emily Atkins
Peter Lyman
Gayle Nagy
Deanne Farley
Melanie Maxfield
Glen & Rosa Avolio
Debbie Tilley
Kim Schalla
Amy Mah
Kate Clarke
Brian Smith
Maryann & Ben Spradley
ADVOCATE: UP TO $99
Rosa Avolio
Diane Boutin
Andrea Inks
Laura Kenig
Michael Kramer
Matt Lum
Peter Lyman & Kate Clarke
Mark Saunders
David Machacek
D.K. & Kay Chang
Christine Le Bon
Merle DeVita
Sandy & Steve Sterling
Judy Light
Josie Miller
Hannah Hirshberg
Flo Trouche
Andrea Inks
Devaughn Williams
Gaile Baratto
Anne Pazier
Shannon Miller
Ellyn Lawrence
Jessica Wetzel
Julie McGloin