Coastal Self Defense Academy Quarterly Newsletter – Fall 2015

Empower.  Inspire.  Enable.
A GREAT START TO COASTAL SELF DEFENSE ACADEMY
Welcome to the first quarterly newsletter of the Coastal Self Defense Academy! We are so excited to share with all of you the many triumphs we have experienced so far this year. We can't wait to finish out the year strong – but we need your help!
Our mission is to help the at-risk members of the community have access to free programs that help empower them in any situation. We never want any one to feel helpless or unable to protect themselves. With the help of generous donations, we are able to take our message out to the world and help those most in need and can afford it least. Thank you for your support!
BOARD OF DIRECTORS
Karen Mead, President
Massen Yaffee,
Vice President & Treasurer
Craig S. Bassin, Secretary
Peter Lyman,
General Director
EXECUTIVE DIRECTOR
Teri Coffee-McDuffie
ADMINISTRATIVE ASSISTANT
Maryann Spradley
STAFF
Shannon Miller
Jennifer Newell
Amy Mah
President's Message
Karen Mead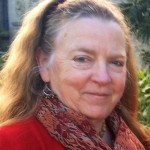 I am thrilled to report that the CSDA has been very active this summer sponsoring programs that bring a special combination of skills, awareness and empowerment to groups in our community who value this training and would be hard pressed to receive it without the CSDA. We are so proud to have initiated rewarding interactions with such groups as:
The Braille Institute of Santa Barbara, offering self-defense training to adults from ages 20 to their 80s, with varying degrees of  vision impairment including complete loss of sight;
The Alexander Gardens Senior Assisted Living Care, a six-week "Empowerment in Action" program to seniors in their late 80s and 90s;
Girls Inc. of Carpinteria, bringing additional inspiration to eighth and ninth graders participating in the "Eureka!" college prep program offered by UCSB;
Although the individuals in these classes are quite diverse, the results of the programs offered by our Executive Director Teri McDuffie are remarkably consistent: feeling less vulnerable, enjoyment of their physicality and the peace of mind that comes with it, greater awareness of their environments and people around them, greater belief in their own strength.
And of course the most telling outcome is that all of these groups were eager to continue the programs and have invited us back! The Alexander Gardens are already in their second session begun in August and have signed on for yet another six-week program later in September. September will also see a return to the Braille Institute as well as the Board Breaking and Celebration for the Girls Inc participants enjoying their newfound safety skills and empowerment.
A new organization will be introduced in September as well. The LGBTQ chapter in Santa Barbara, the Pacific Pride Foundation, will host an event for their Youth Foundation as well as an introduction at a luncheon of their "Lavender Elders."
In October, Teri McDuffie will offer a Self-Defense program in a joint event to Girls Inc. and the Girl Scouts of Santa Barbara. The CSDA is especially hopeful about these young participants and has high hopes for their increased confidence and positive life decisions.
None of these organizations could receive these inspiring confidence-building programs without the sponsorship of the CSDA. In July, we held our first Fundraising Event and Wine Reception in the home of a generous community member here in Santa Barbara. As many of you know, it was a very pleasant afternoon and a fun way to learn more about the Coastal Self Defense Academy programs. The event was a modest success, and shortly thereafter the Board of the CSDA was joined by Peter Lyman, who adds his energy and expertise to the effort to bring CSDA programs into the larger community and its more vulnerable and "at risk" members.
Our next Fundraiser will be in October, and we look forward to seeing old friends and introducing new supporters to the important work that is spearheaded by Teri Mcduffie and so admired by our Board and other benefactors. Thanks to all for your support this year and looking forward to 2016!
Executive Director's Message
Teri Coffee-McDuffie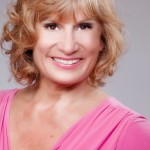 Coastal Self Defense Academy hit the ground running in 2015 when we introduced 'no cost' empowerment programs of safety and well-being to people in our Santa Barbara community who feel most vulnerable.  We launched a program in the spring into the Braille Institute where we held regular once a week classes for a group of 10 to 12 people in various degrees of sight impairment challenges.  The smiles and positive reactions to connecting to their personal strengths and abilities was contagious and inspiring!  We then launched a program into Alexander Gardens Senior Assisted Care Living for a 6 week one hour per week 'empowerment in action' class to seniors in their 80's AND 90's.  To watch all of the participants with their large smiles and engagement with their physicality along with mental connection was inspiring and rewarding to myself as program director and assistants!  We are looking forward to finishing the rest of the year in an empowering way with programs serving the Pacific Pride Foundation 'Lavender Elders' and the LGBTQ teens with introductions to these confidence and self esteem building Self Defense programs in September!  We were excited to be invited to the very FIRST event with the two local organizations, Girls Inc. and Girl Scouts empowering day of Self Defense Awareness seminars on October 10th!  We also have big plans for 2016 to provide even more empowering programs to seniors, children, teens and adults who are 'at risk' and feel vulnerable due to personal challenges and hardships (mental, emotional and/or physical) in our community and are only able to do this with the generosity of donors both privately and corporately here in Santa Barbara, thank you for your continued support!
Celebration of Spirit Fundraiser
July 25, 2015
Over 50 people attended the "Celebration of Spirit" fundraiser on July 25, 2015. The celebration and auction, which took place at a private residence near the Santa Barbara Mission, raised nearly $2,000 through sponsorships and a silent auction. Some very special items were donated by BlueStar Parking, Santa Barbara Gift Baskets, Windrun Winery, Head West Salon, the Frame-Up, Church of Chocolate, Madphoto.com, Jang's Karate Center, and Santa Barbara Women's Self Defense. We hope to see you at our next fundraising event in October!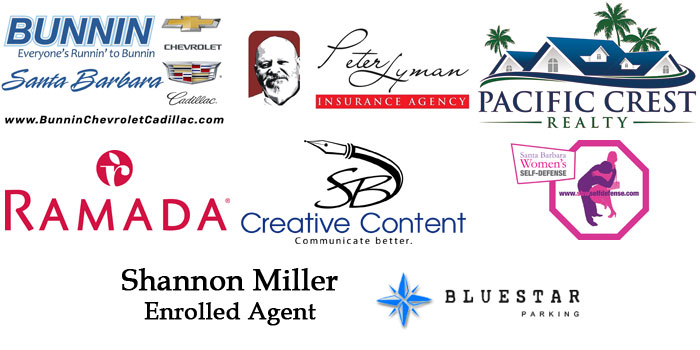 WE ARE GRATEFUL TO YOU!
YOU MAKE SELF-EMPOWERMENT PROGRAMS AVAILABLE TO ALL.
(The following list reflects gifts made between from January 1, 2015 & September 30, 2015)
PROTECTOR: $1,000 – $4,999
Victoria Imperioli
Ian McDuffie
Martha McDuffie
DEFENDER: $500 – $999
Bunnin
Ramada Santa Barbara
Pacific Crest Realty
Dr. Donald Fareed
Ziggy Peake
CARETAKER: $100 – $499
First American
Elaine Abercrombie
Dani Burckhardt
Teri Coffee-McDuffie
Dr. Cynthia Copeland
Larry Feinberg & Starr Siegele
Charlie & Laura Ghrehremani
Cynthia & Guy Hamilton
Larry & Rachel Lee
Karen Mora
Marcia Orland
Bart Woolery
Scott & Lisa Burns
Carl & Tracy Joseph
ADVOCATE: UP TO $99
Rosa Avolio
Diane Boutin
Andrea Inks
Laura Kenig
Michael Kramer
Matt Lum
Peter Lyman & Kate Clarke